Financial independence for life can be achieved with relatively small sums of money by making quality dividend investments and by being disciplined to do the same thing period after period of time.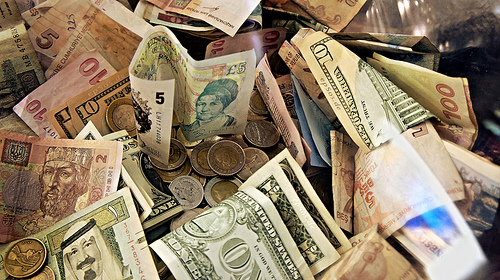 In the article "Financial independence through dollar cost averaging and dividend reinvestment's" Rubin and Spaht show that financial independence can be achieved by applying dividend re-investment strategies.
For their research Rubin and Spaht refer to equity strategist Ed Clissold's research in the September 2010 edition of "Barron's". In this edition Ed Clissold states;
"Since December 31, 1929, $100 invested in the price-only S&P 500 index has grown to $4,989, but to $117,774 in the S&P total return index. So out of a total return of $117,774, just $4,989, or 4.2%, has come from capital appreciation, while 95.8% has come from dividends and their reinvestment."

Rubin and Spaht decided to do their own research. In their article they prove the power of long-term investment in quality stocks that have a record of consistency in dividend increases. By back testing data from 1993 until 2007 they realize an annual rate of return in dividend income growth of 16.27%, when dividends are not re-invested and dollar cost averaging is applied. They even achieve a 17.87% annual rate of return in dividend income growth when dividends are reinvested trough DRIPS and dollar cost averaging.
Based on the results of their research, they concluded;
"financial independence for life can be achieved with relatively small sums of money by making quality dividend investments and being disciplined to do the same thing period after period of time.

 Investments in high-quality, dividend-paying stocks can provide a safe and long-term plan for financial independence.  

 For those investors who adopt ten and fifteen year horizons, the dividend investments strategies will lead to financial independence for life. Regardless of the direction of the market, a constant and growing dividend is a never-ending income stream."
Rubin and Spaht results are in line with other researches, which have shown the power of dividend investments and its related strategies to achieve financial independence
Source  Louisiana State University